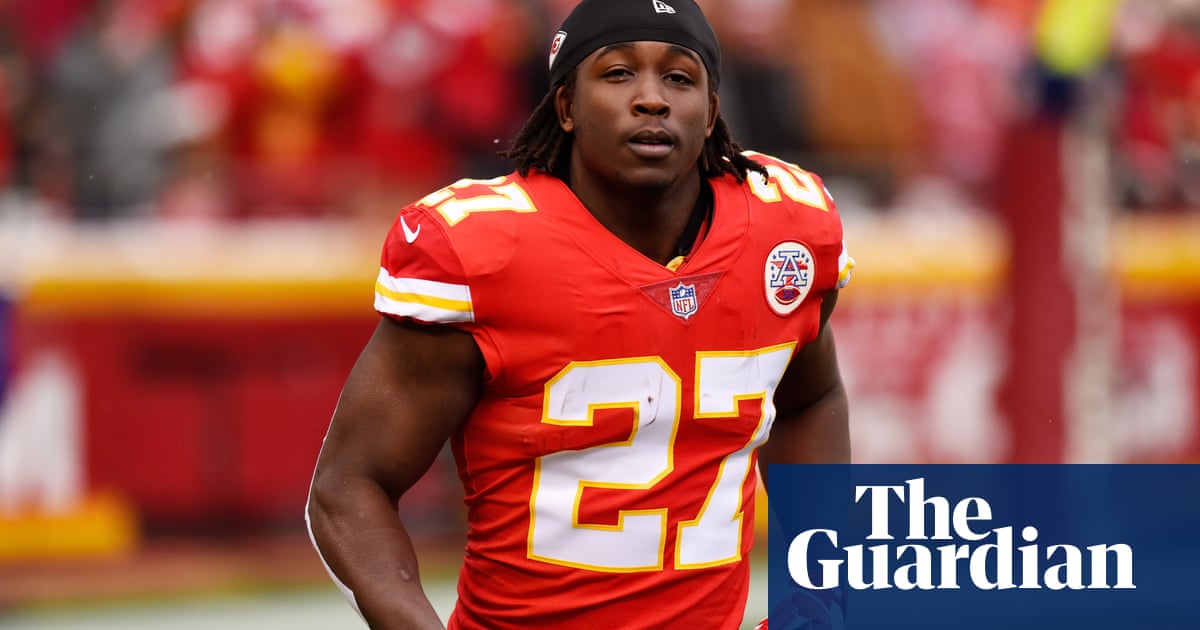 Kareem Hunt has acknowledged lying to the Kansas City Chiefs about his role in a February assault in a Cleveland hotel that ultimately led to his release this week.
"The Chiefs did what was right," he said, during a live interview with ESPN on Sunday.
The NFL's reigning rushing champion also said league officials never spoke to him about the incident while conducting their own investigation.
On Friday, Hunt was preparing to play against the Oakland Raiders this weekend when the TMZ Sports website posted the grainy but graphic security video. It showed Hunt knocking a woman to the floor, then kicking her.
In the course of a few hours, Hunt was sent home, placed on the NFL's Commissioner Exemption List, and finally released by his team.
A Chiefs statement said: "Earlier this year, we were made aware of an incident involving running back Kareem Hunt. At that time, the National Football League and law enforcement initiated investigations into the issue."
Police were called to the Cleveland incident but no charges were filed.
The Chiefs statement continued: "As part of our internal discussions with Kareem, several members of our management team spoke directly to him. Kareem was not truthful in those discussions."
Speaking to ESPN, Hunt said: "I didn't tell them everything. I don't blame them for anything. My actions caused this."
Hunt said he may have anger issues and is seeking professional help, and that he isn't sure another NFL team will give him an opportunity. If he got the chance to speak to the woman in the video, he said, he would say: "I am sorry for my actions that night."
He said several times he was "embarrassed" and insisted: "I know right from wrong."
On Saturday the former Baltimore Ravens running back Ray Rice discussed the case with NFL Network. Rice never played again after the release in 2014 of a video which showed him punching his wife.
Rice said he would like to help Hunt, "because he has a long life to live, this will be a defining moment, but it shouldn't be the moment that defines you. For me, I just see you have a long life to live and that doesn't mean just playing football. You need to just live one day at a time."